Seeking a Chief of Tech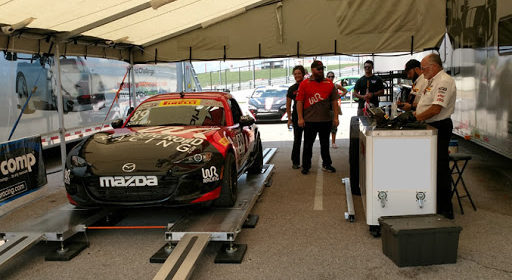 Are you a sports car-lover?
Would you rather spend your weekends at the race track than in your garage?
Are you good at determining if a car is compliant with specific mechanical and safety regulations?
If so, this is the job for you!
We need a Chief of Tech to manage safety compliance and post-event inspections on cars that participate in our weekend events. We are willing to train the right person for the job. We host 7-10 events a year (typically once a month) at racetracks throughout Southern California.
Skills/Qualifications
Loves cars.
Possesses a solid mechanical understanding of cars and their safety profiles.
Knows how to use appropriate tools to take precise measurements and document results.
Employs positive, engaging interpersonal skills.
Duties/Responsibilities
Conduct safety inspections on cars and personal gear and document results
Issue event compliance stickers
Inspect cars for post-race compliance according to the NASA Club Codes and Regulations (CCR) and document results
Inform series and race directors about inspection results.
Additional Information
Must be able to get yourself to/from the racetrack.
We will provide lodging and daytime meals, as well as compensation.
Interested? Apply now and let us know why you are the best person for the job. No need to send a resume; just give us a summary of your experience and interest and we'll contact you.
Questions? Email us at [email protected].